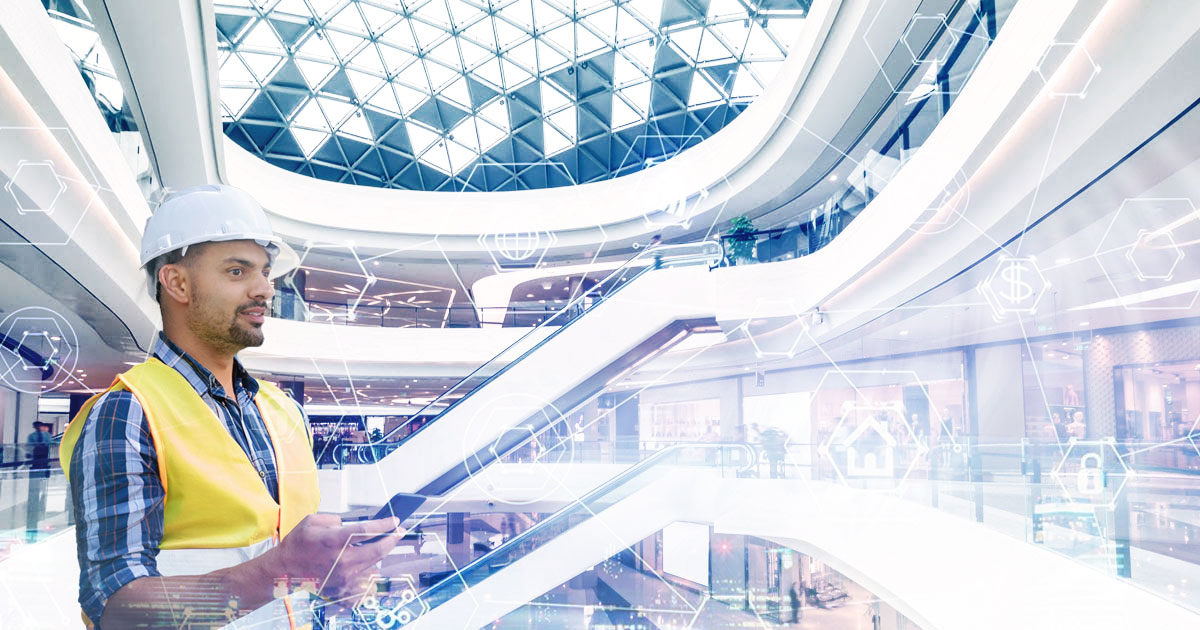 Did you know? Air conditioning is responsible for the equivalent of 1,950 million tons of carbon dioxide released annually. While air conditioners provide us with much-needed comfort, especially during summer months, they also contribute to the warming of the planet.
However, given the horrid rise in temperatures – courtesy of global warming – around the world, air conditioning consumption has increased by leaps and bounds. Across sectors, air conditioning and refrigeration equipment now have an incremental contribution of up to 60% to the overall energy consumption and expenses if maintained properly.
Management of air conditioning requires serious investment in manpower and hours, while also involving effective preventive maintenance and inventory management. The challenge here is being able to proactively predict requirements and optimise the system's performance accordingly.
What if there is an interactive tool for these AC Operations & Maintenance (O&M) teams? One that provides real-time insights about the working patterns of the AC's circuits, suggests ways to reduce load, takes care of repair & maintenance inventory stocking, and predictive and planned maintenance activities – and what if this can be monitored and controlled right from your phone? All these are very much possible! 
In this blog, we will explore how embracing technology can make air conditioning a more sustainable and eco-friendly solution. Read on and discover a smarter, greener future of air conditioning!
Technology: The Key to Smarter Cooling 
We have seen how revolutionary technology can be in any industry. Air conditioning is no exception. Technology plays a very significant role in optimising air conditioning systems. Smart and innovative features can lower energy bills, making the system more efficient. Technology also provides valuable insights for better asset management.
Resource Management
Technology integration usually takes a two-pronged approach in the HVAC industry – first, it reduces the effort of O&M teams in carrying out mundane tasks and thereby allowing them to invest their time in innovations, & experimenting with new methods to achieve operational excellence; and second, from an organisations point of view, it transforms to a financial management tool & a virtual eye to keep records of R&M budgets, thereby ensuring right investment decisions, both short term (inventories) & long term (business expansions).
Efficiency & Sustainability
For the HVAC industry, the terms "sustenance" and "efficiency" can be used interchangeably. On one side, the goal is to enhance the average operational life of machinery and on the other, it is to focus on improving operational efficiency. By enabling communication between air conditioning equipment and the O&M teams, technology like IoT and AI facilitate improved energy management and performance optimisation through actionable data-backed insights.
Performance Monitoring
By continuously monitoring parameters such as compressor run hours and deviations from any normal compression cycles, an IoT-based system brings complete visibility into equipment health. Further, by applying Machine Learning models, one can even decipher the root cause of such anomalies – the causes typically being factors like high ambient temperature around condenser coils, clogging of condenser or evaporator coil, a choked Air Handling Unit (AHU) filter, or even the malfunctioning of a three-way valve of a specific AHU/CSU/FCU. This way, such a system helps ensure that the air conditioning system runs optimally while keeping an eye out for any possible performance issues which can cause an unexpected equipment failure.
Comfort Management
For large commercial buildings with numerous AHUs, it is even more challenging to stabilise temperature fluctuation and ensure temperature consistency across the facility. These issues are often caused by inadequate chilled water management in certain AHUs. A smart communication infrastructure can help the O&M team swiftly diagnose the root cause of temperature irregularities or suboptimal chilled water supply at any time of the day, throughout the year. In addition to this, this technology also records historical data, helping in better planning for preventive maintenance and spares (for breakdown based on historical data).
Technology is truly the only way to optimise air conditioning systems for a greener future. With real-time insights, predictive maintenance, and centralised control, technology enables organisations to operate more efficiently and sustainably. Digitisation allows seamless communication and helps in proactive monitoring and fault diagnosis, thereby optimising performances and minimising downtime. 
Embracing technology in air conditioning systems can result in a more eco-friendly future without compromising on comfort. If you are looking for an AC control system, look no further than Atsuya. AOne's smart solution adds a layer of smartness to your HVAC system, helping you enhance occupant comfort in your building. 
For more details, visit https://atsuyatech.com/hvac/.